Main Content Starts Here, tab to start navigating
The Cellar at Duckworth's | American Speakeasy in Charlotte, NC
Slide 1 of 17
Slide 2 of 17
Slide 3 of 17
Slide 4 of 17
Slide 5 of 17
Slide 6 of 17
Slide 7 of 17
Slide 8 of 17
Slide 9 of 17
Slide 10 of 17
Slide 11 of 17
Slide 12 of 17
Slide 13 of 17
Slide 14 of 17
Slide 15 of 17
Slide 16 of 17
Slide 17 of 17
An American Gastropub.
The Cellar at Duckworth's combines gastropub fare from our chef-driven menu, with a tap list of specialty and rare beers served at appropriate temperatures to their styles, and signature cocktails that are hand crafted to order by our mixologists.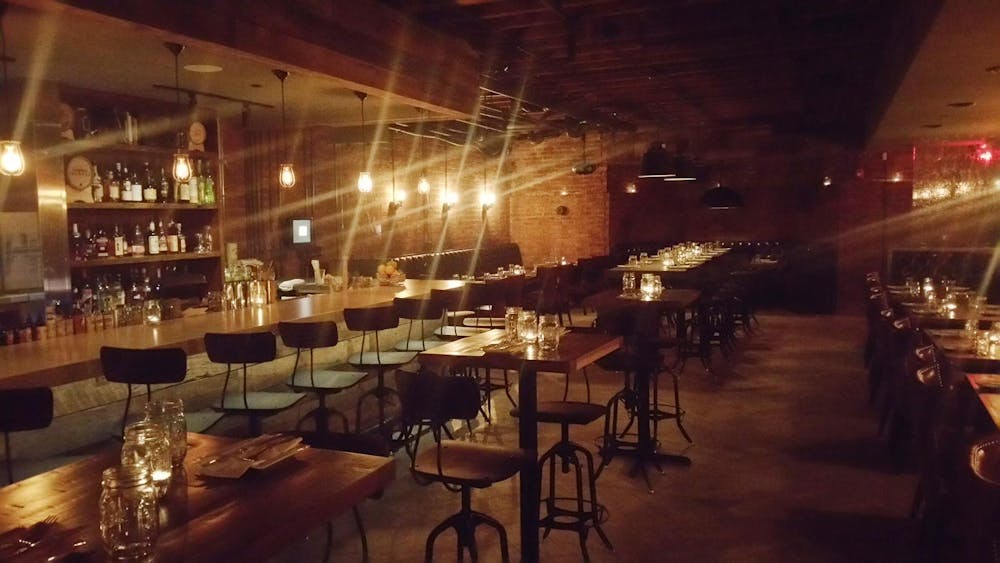 Our Heritage
Inspired by an era of time that's long past, the underground space built originally in 1912, naturally has a speakeasy, prohibition-era feel with its original brick walls and exposed ceiling joists. Even our attentive staff dresses the part from the era.
We hope to take you back in time for a bit while enjoying good food and drink with friends and family.
Contact Us
Send us a message and we'll get back to you as soon as possible. You can also reach us by phone at 980-349-4078.
Looking forward to hearing from you!